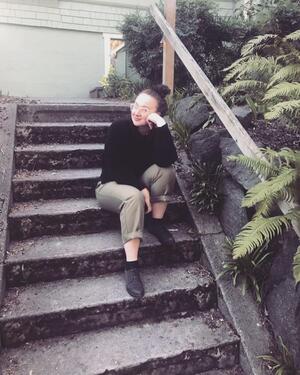 Student Spotlight on Glo Roberts
By Taylor Mazique

Glo Roberts is a Gender and Women Studies major here at the University of Illinois who spent
this past summer interning at the nonprofit, Women Employed, in downtown Chicago and
working in The Pattis Family Foundation Summer Leadership Program.
"Women Employed," Glo explained, "is an organization that is dedicated to creating equity in the
workplace for women, as well as, providing ways for women to achieve a higher education."
Glo said she "first came across the internship through an email that my advisor, Jacque Kahn,
forwarded to GWS students. "I thought the experience sounded unique, that it was in a great
location, and was persuaded by the fact that it was paid (because who can go 2 months with no
income!). I sent in an application and after two series of interviews, I found out that I had been 1
of 10 accepted from a pool of literally hundreds of applicants. The more experience that I got
with Women Employed, via personal research and interviews, the more I began to realize how
empowering of an organization it is! I didn't quite realize how strongly I would feel about
workers' rights until I began the summer projects. The work Women Employed has been doing
for over 40 years, particularly their persistence in creating legislature, helped me to realize just
how many people are affected in their everyday lives by institutionalized gender, class, and
racial oppressions."
Glo also elaborated on her experience debunking the myth that GWS majors have difficulties
finding and creating a career for themselves.  For Glo, working at Women Employed helped her
explore career paths and interests that she had not considered before, while also proving that
valuing the work and practice that goes into being a GWS major is highly valued in the
workforce.
"The program I was involved in specifically incorporated career explorations and speakers. Each
week we met with different people that are doing a wide variety of nonprofit work. The job
ranges included lawyers, educators, policy makers, judges, organizers, etc.  All of the folks we
met with came from varying backgrounds, but all held focuses and interests in feminist studies.
This experience has definitely helped me to realize the vast range of options I have as a student
within GWS.  Additionally, I learned about what sort of values I need to look for in an
organization when interviewing for jobs.  I learned how to communicate and negotiate with
bosses or those in positions of power.  I learned that no amount of salary will ever truly equate to
my worth as a human being, but my work can be and feel more worthwhile when I am doing
something that I whole-heartedly believe in."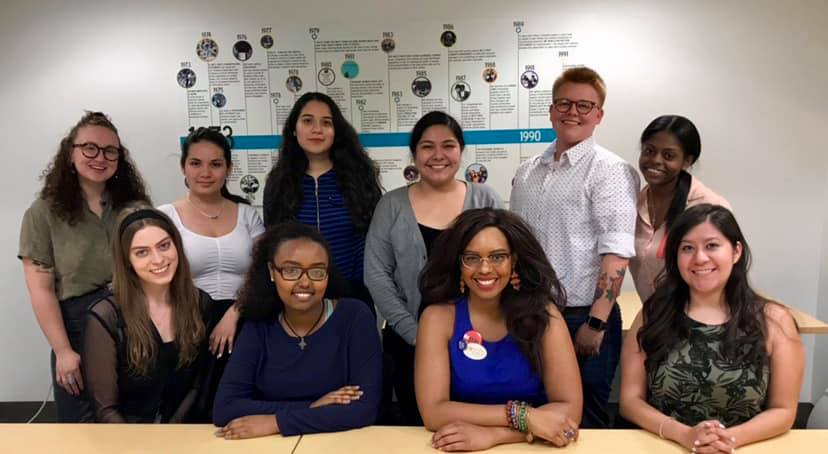 One big aspect Glo pointed out about her internship with Women Employed was how her
employers found her being a GWS major to be valuable. Glo acknowledges that the skills she
has acquired and perfected while studying gender and women studies greatly assisted her in all
of the work she did during her internship. "Something that my employers were very conscious
of during the program was diversity and inclusivity.  As a GWS student, I felt confident in my
ability to critically think about the space I was in and how I could be present and inclusive
towards all of those around me.  Studying GWS also means that I am capable of participating in
multi-dimensional problem solving skills, and feel strong in my skills of both isolating problems
and making connections between larger scale problems, in order to imagine solutions for the
benefit of as many people as possible.  My employers also commented on my ability to be
supportive and encouraging of my fellow interns, which is something I've been able to build
upon, particularly in the close-knit group of GWS students we have at UIUC."
Glo's extraordinary experience interning with Women Employed is just one of the numerous
examples of the meaningful and fantastic work that our GWS students are doing all year round.
With this in mind, we encourage all of our GWS students to pursue employment opportunities
that align with their feminist praxis so that we can continue to highlight our students' outstanding work!