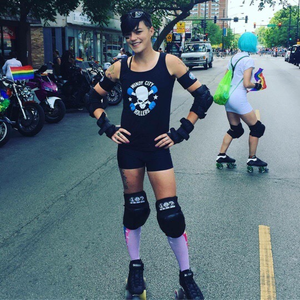 Elizabeth Labedz never thought sports were for her until she began to play fast pitch softball at the age of ten.  She found that playing sports with other girls helped her grow physically, emotionally, and mentally.   When Labedz became interested in girls' studies while earning her degree in gender and women's studies at the University of Illinois, she developed a life-long commitment to helping girls think less about how their bodies look and more about how their bodies work.
After graduating in 2007 with a double major in Gender and Women's Studies and Political Science, Labedz worked for several non-profits, most of which addressed recreation and inclusivity for girls and/or queer youth.  Eventually she returned to school to earn a graduate degree from the Tucker Center for Research on Girls and Women in Sport at the University of Minnesota.  As part of her M.A. thesis Labedz worked on a project to develop a basketball program for East African middle-level girls, which included partnering with the College of Design to create clothing that would enable the girls to participate without compromising their traditional Islamic dress.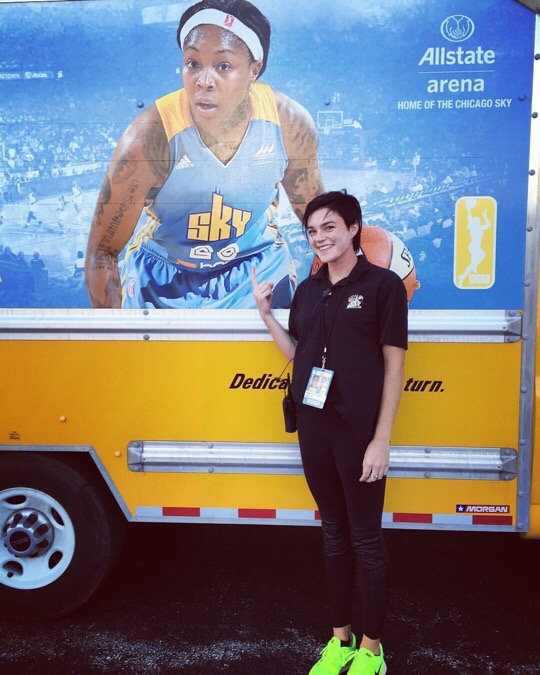 After graduate school Labedz worked for a time with the Chicago Sky.   Her job included public relations, fundraising, outreach, and developing community partners and sponsorship events.  Labedz enjoyed working for the Chicago Sky, and she wanted to continue working in women's sports.  But the number of women's teams are limited and women's sports in general are very underfunded, especially gender non-conforming sports.  As Labedz points out, studies have shown that men don't watch women's sports unless it's sexualized.  And because most of the work in women's sports is done by unpaid interns, there is little room for career advancement in sports management.
So Labedz returned to her original passion, and is now working as the Program Coordinator for the Central Region of Girls on the Run.   Girls on the Run is a nationwide non-profit program that aims to inspire girls from grades 3 through 8 to be joyful, healthy and confident.  Labedz oversees up to 135 different schools serving 11,000 girls in and around the Chicago area.  The experience-based curriculum, which relies heavily on volunteers, culminates at the end of the year in a celebratory 5K run.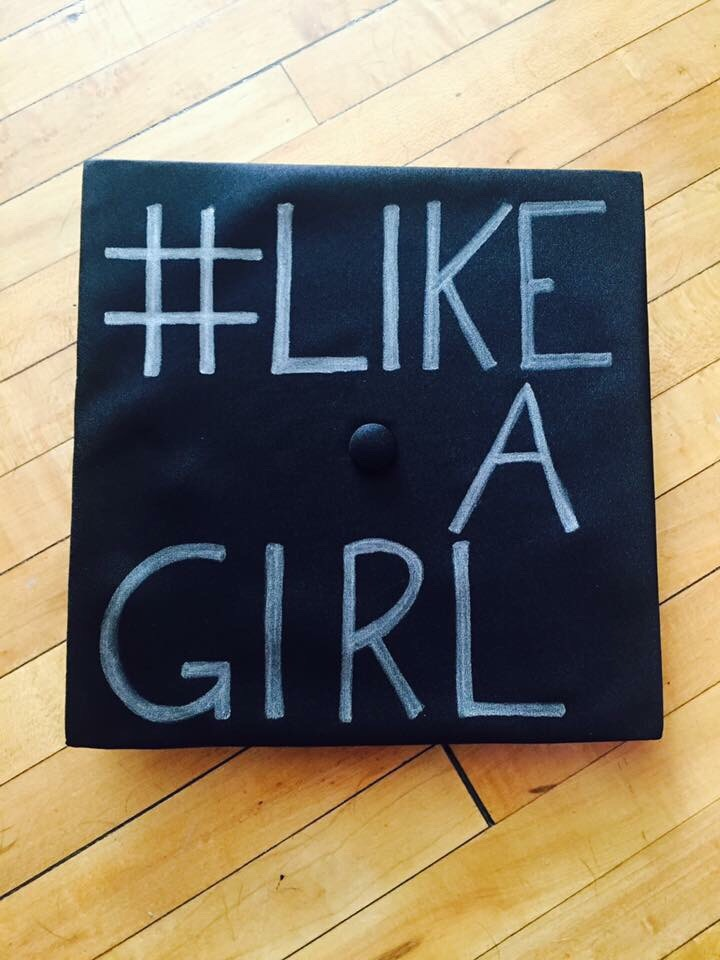 Labedz says she wouldn't be the person she is now if she hadn't gotten involved in sports as a girl.  Her coursework in gender and women's studies also helped shape her goals.  When I asked her what she  loves most about her work, she said it's giving girls the opportunity to learn how their bodies work and to participate in something fun and active for life.