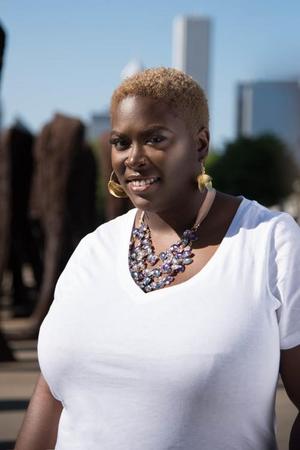 Dr. Garner, who received her Ph.D. in Educational Policy Studies with a graduate minor in Gender and Women's Studies, is the first Executive Director of the Art Film Foundation (AFF).  She will lead and oversee AFF's fundraising, organizational management, and community relations. 
Founded in 2015 as a 501(c)(3), the mission of the Art Film Foundation (AFF) is to promote culture and education through film and cinema. In July 2017 the Art Theater Co-Op merged with The AFF and became its main program.  AFF President Jerry Payonk said, "The AFF Board of Directors are excited to start a new chapter in the history of the Art Theater and we're confident that the Art Theater Community is going to be pleased with Porshé and the energy she brings to her job!"   Porshé R. Garner said,  "Joining the Art Film Foundation is an extraordinary opportunity. I look forward to collaborating with the AFF and the Art Theater Staff to build, learn, and connect diverse communities at the intersections of film and culture."  For the past ten years Garner has organized within the Champaign Urbana community with Saving Our Lives Hear Our Truths (SOLHOT), a collective that engages artistic mediums for the purpose of Black girlhood celebration and freedom.
The Art Theater will be hosting a screening of Garner's favorite film, Robert Townsend's Holiday Heart, on Wednesday, September 26th at 7 p.m. The film will be followed by a question and answer segment as a welcome and celebration of our new ED.