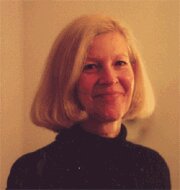 Research Interests
Medieval French literature and culture
Manuscript studies
Romance and lyric
Gender studies
Research Description
My current research addresses the ways in which late medieval manuscript anthologies organize, communicate, and circulate knowledge. I am particularly interested in the place of Christine de Pizan's works in these manuscripts and am drawn to the interdisciplinary collaboration that enhances this research.
I am also interested in the cultural construction of gender and female voices in manuscripts, and especially in romance an lyric.
Education
Ph.D. Indiana University, Bloomington 1983
Additional Campus Affiliations
Highlighted Publications
Book Contributions
""Christine de Pizan's Enseignemens moraulx in the Order of Texts of Paris, BnF fr. 1551"." in Christine de Pizan, une femme de science, une femme de lettres; etudes reunies par Juliette Dor et Marie-Elisabeth Henneau, avec la collaboration de Bernard Ribemont., Paris: Champion, 2008, p. 289-303.
"Le Moyen Âge de Petit de Julleville." : L'influence d'un livre: l'histoire de la langue et de la littérature française (1896-1899); Louis Petit de Julleville, architecte de l'héritage linguistique et littéarire français, eds. Yannick Portebois et Jacques-Philippe Saint-Gérand Leuven, Belgium: Peeters, 2008, p. 167-183.
"The Lyric Elements in Li Biaus Descouneüs by Renaut de Bâgé." "Chançon Legiere a Chanter": Essays on Old French Literature in Honor of Samuel N. Rosenberg, eds. Karen Fresco and Wendy Pfeffer, Birmingham: Summa Publications, 2007, p. 209-222.
"Gendered Household Spaces in Christine de Pizan's Livre des trois vertus." European Households in the Middle Ages, eds. Cordelia Beattie, Anna Maslakovic and Sarah Rees-Jones, Turnhout: Brepols, 2003, p. 187-97.
Journal Articles
"Les Enseignements moraux de Christine de Pizan dans l'ordre des textes de BnF f. fr. 1181, un recueil varié du 15e siècle." Babel Langages-Imaginaires-Civilisations, vol. 16, no. 2, 2007, p. 293-308.
Reviews
Review of Songs of the Women Trouvères; edited, translated, and introduced by Eglal Doss-Quinby, Joan Tasker Grimbert, Wendy Pfeffer, Elizabeth Aubrey (New Haven and London: Yale Univ. Press, 2001). Romance Philology, vol. 59, Fall, 2005, p. 170-173.
Review of Mary Jo Arn, ed. Charles d'Orléans in England 1415-1440 (D.S. Brewer, 2000) and A.E.B. Coldiron, Canon, Period and the Poetry of Charles d'Orléans (U. of Michigan Press, 2000) Journal of English and Germanic Philology, vol. 103, no. 3, 2004, p. 395-398.