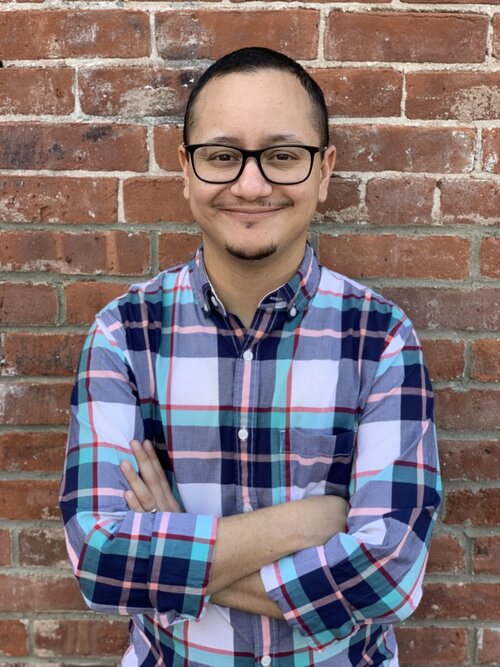 Contact Information
1205 W. Nevada
Urbana, IL 61801
MC-137
Biography
Damian Vergara Bracamontes is a scholar of Latinx studies, critical prison studies, and queer of color critique who focuses on Mexican and Central American migration in the twentieth- and twenty-first centuries.
His current project, "The Administration of Illegality and Mexican Migrant Life," traces the formation and consolidation of illegality in a new phase of prolonged social exclusion and control. Placing government reports and policy briefs in dialogue with migrant narratives, this study foregrounds migrant experiences to describe illegality as a condition that impacts various arenas of everyday life and historicizes how the exclusion and management of the undocumented came to be a  "common sense" response at the local, state and federal levels over the course of the last 30 years. In particular, this study privileges the voices of Mexican women and transgender migrants in relation to cis-gendered migrant men to illuminate how race, gender and sexuality mutually constitute experiences of illegality.
Damian also wrote an article entitled, "Making Kin: Migrant Care Practices in Detention" which performed a queer reading of migrant testimonies to examine the role care plays in generating "queer migrant kinship." This essay demonstrates the ways care practices in the context of detention emerged out of conditions of violence and in doing so, fostered politicized non-familial and non-sexual bonds. He argues that queer migrant kinship rooted in care are defiant relations of rebellion that undermine state authority to isolate and humiliate. This essay is under review at Chicana/Latina Studies: The Journal of Mujeres Activas en Letras y Cambio Social.
His research has been presented at the Latina/o Studies Association, National Association of Chicana and Chicano Studies and the American Studies Association and received generous support from the Center for the Study of Race, Indigeneity, and Transnational Migration and the Macmillan International Research Dissertation Fellowship.
In 2019 Damian was awarded the Public Scholar award by Yale University in recognition of his academic research's concrete impact on society at large and his engagement with local communities and policy makers. He teaches know your rights and community defense workshops, is a registered expert with the Center for Gender and Refugee Studies, and has served as an expert witness of country conditions and gender violence in an asylum case.
Education
2020 Ph.D., American Studies, Yale University, New Haven, CT
2017  WGSS Certificate, Yale University, New Haven, CT
2017  M.A., American Studies, Yale University, New Haven, CT
2013  B.A., Ethnic Studies, University of California San Diego, CA. Awarded with honors and distinction, magna cum laude.
2010  A.A. in Social and Behavioral Sciences, San Diego City Community College, CA. Awarded with honors.
Courses Taught
Fall 2020 GWS/HIST 387 History of Sexuality M/W 4:30-5:50pm (CST)
Spring 2021 GWS TBD Policing Latinx (Im)migrant Communities T/R 9:00-10:50am (CST)