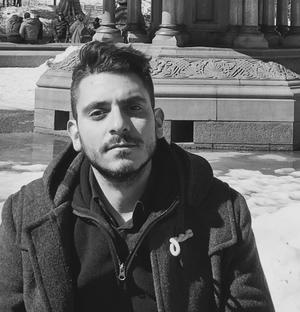 I am an Assistant Professor of Gender and Women's Studies and Sociology at the University of Illinois Urbana-Champaign. My current book project highlights the power of everyday life disruptions and violence in shaping queer lives in Beirut. I provide an alternative to liberal modern narratives of transnational queer lives, through a focus on queer tactics in the context of local, regional, and global politics.
I earned my PhD in Sociology from Rutgers University, and my MA in Sociology and BA in Anthropology and Sociology from the American University of Beirut. My dissertation project won the 2014 Woodrow Wilson Dissertation Fellowship in Women's Studies. My work appears in: Gender, Place, and Culture, Sexualities, The Sociological Review, and the edited volume Introducing the New Sexuality Studies. I was recently awarded the 2018 Faculty Partner in Excellence Award from the LGBT Resource Center, at the University of Illinois.
Classes Taught Regularly at the University of Illinois
SOC 225: Race and Ethnicity
SOC 396: Sexuality and Society
GWS 590/ SOC 596: Gender and Sexuality
GWS 580: Queer Theory and Methods
Research Specializations
Queer Theory & Queer of Color Critique
Transnational Sexuality Studies
Race and Racialization
Urban Studies
Current Research Projects
Currently working on a book project on everyday life disruptions and queer formations in post-war Beirut.
What drew you to Gender and Women's Studies?
My work has always been informed by the interdisciplinarity of feminist and queer theories. In addition, my research and teaching are motivated by my commitment to transformative social justice and the intersections of race, gender, class, and sexuality. 
Favorite Place on Campus
The main quad (in the Fall).