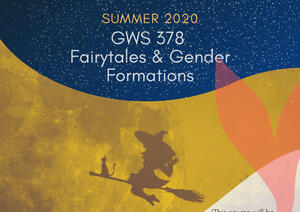 The stories we tell children are full of imaginative realms and fantastic characters. They teach about love, family, friendship, and many
"positive" values that are crucial to early psychological and social development. Fairy tales also sometimes reproduce gender and racial
bias, propagate irrational fear, and appropriate religious and indigenous traditions. Exploring these implications, this course analyzes
classical and remade fairy tales through feminist perspectives that consider issues of gender, race, indigeneity, and religion as they
circulate in literature and film. Ultimately, this course unpacks the power of a fantastic story and its capacity to inform and transform our
collective imagination and behavior.
Same as ENGL 378.